HOSPITAL CARE
FAQ
Answering some of the most common questions regarding our hospital care service, including the quality of care, visiting opportunities, progress monitoring, return time and hospital care costs.
Should your queries not be answered within this section, please talk to a member of our veterinary team.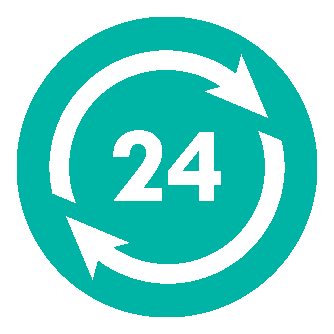 In order for us to provide the best possible car for your pet it is sometimes necessary for them to stay with us overnight. The veterinary surgeons will have discussed the reasons for admitting your pet, but we appreciate that this can be a very worrying time and there will be undoubtedly be more questions that you may wish to ask.
If you do not find the answer below, then please discuss it with a member of the veterinary team.
1. Where will my pet be kept?
All patients that require special hospital care are transferred to our Gosforth Hospital Branch. As well as offering the best surgical, diagnostic and laboratory facilities (LINK to all these pages), the Gosforth Hospital also has separate wards for dogs, cats and exotics. The heated wards are positioned away from the general hustle and bustle of the practice, providing a warm and peaceful environment for your pet to recover in.
2. Who will look after my pet?
Once admitted, the veterinary surgeon on duty will take over responsibility for your pet's care, assisted by a team of experienced nurses. The nurses will monitor progress, assist with treatment, ensure that your pet is fed, watered, comfortable and provide that all important TLC.
3. Will my pet be left alone overnight?
NO. The Gosforth Hospital is staffed 24 hours a day. Our dedicated night nurses work throughout the night to provide your pet with all the special care and attention they need. We also have two veterinary surgeons on call to ensure that one will always be available should your pet require any additional treatment overnight.
4. Should I telephone to find out how my pet is?
In addition to the ongoing monitoring and treatment of your pet, the veterinary surgeon will perform a thorough examination and assessment of them between 8am and 9:30am each morning. Following this the veterinary surgeon will telephone you to update you on your pet's progress. If you have not heard from us by 10am, please feel free to phone us, but do not worry. Although the main report will be given after the morning assessment, you are more than welcome to telephone us at any time, day or night, to enquire about your pet.
5. Can I visit my pet?
YES of course. Most of our patients benefit greatly from seeing their owners. Visiting is between 9am – 6pm Monday to Friday and by prior arrangement at weekends. If you would like to visit, please telephone beforehand so that a convenient time can be arranged. If visiting is difficult, you are very welcome to telephone us for regular updates.
6. When can my pet come home?
The veterinary surgeon will keep you informed of your pet's progress and will advise you as soon as they are fit enough to be discharged. Most people prefer to collect their pets from the Gosforth Hospital, if this poses a problem for you please discuss it with the veterinary team who will arrange for your pet to be transferred back to your usual branch.
7. How much will hospital care cost?
Where ever possible, the veterinary surgeon will provide you with an estimate of the initial cost. However, one of the reasons of hospital care is to provide ongoing treatment in response to the condition of the patient, so it can be very difficult for us to provide you with a detailed estimate at the onset of treatment. Upon request, the account can be prepared daily to provide you with a current balance each day.
All new clients will be required to pay a 50% deposit in advance of any procedure or treatment that requires their pet to be admitted, with any balance payable on collection.
Providing the best possible care is our priority. If you have any further questions, please speak to a member of the veterinary team.
GET IN TOUCH
Replies by email can take 72 hours and longer over weekends/holidays. For urgent enquiries please call our 24-hour branch on 0191 284 1711 to speak to one of our experienced members of staff.
Appointments and medication orders should be made by telephone by calling your respective branch. Find the number of your practice via our interactive map here.